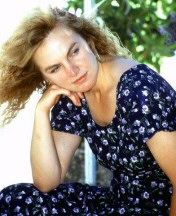 We are delighted to introduce you to our Christian Dating and Relationships Coach, Katherine Tapani, who will lead you through your first anxious attempts at writing a Personals ad. This new Christian dating blog is designed to bring Christian singles back to it again and again.  She will be sure that you connect with those singles in a warm and friendly way, and her sure hand will guide you through all the steps you will take in meeting and marrying the Christian man or woman who will bless your life with love and sweet companionship.
You will find her wisdom and humor very encouraging whether you are a novice at online dating, or have tried it before. We want your Cherishmates.com  experience to be exciting and satisfying in every way and your personal coach  is well qualified to gently lead you.  Her university degree with majors in Education, Journalism, and a minor in English set the stage for further studies, with emphasis on successful communication, body language, Happiness Seminars, Marriage and Family Dynamics, Coaching, and help for singles suffering depression, anxiety, and loneliness. Her favorite verse for singles in need is "A cheerful heart doeth good, like a medicine," and she will reveal amazing Biblical prescriptions to overcome, once and for all, those emotions, destructive self-talk, and painful memories that have hindered many of you for too long.
Katherine was editor and publisher of a Christian newspaper called The New Life, and  contributed  articles on many subjects for several web sites, but her first love is exercising one of her spiritual gifts, that of encouraging and coaching others, especially her Christian brothers and sisters. Since God chose marriage as a means of providing a couple and their children the greatest possible life here on Earth, it is Katherine's desire to coach you and your new love to give each other your very best! Again, we are thrilled to have Katherine Tapani sharing exciting new ideas that will make your personal ad and your communications unforgettable!